14-ft MHL Scarifier System with 3/4″ bolt holes and rear-Mounted End Protectors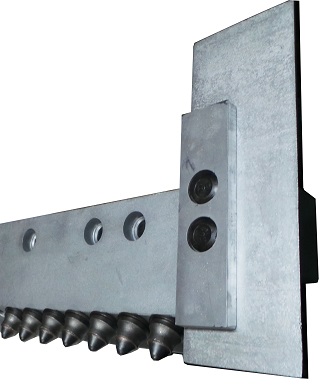 Scarifier Systems blading graveled road that has been treated with Mag-Chloride yet has not had rain or water for 30 days
Washboards and potholes weren't a problem for the MHL System Scarifier Blade as you view the Full-Moldboard of bladed material
This road base, according to the Road Supervisor Jess Miller, is one of his most abrasive roads in the Minidoka Highway District; comprising mostly decomposed granite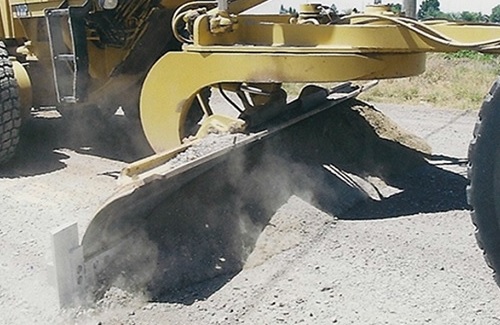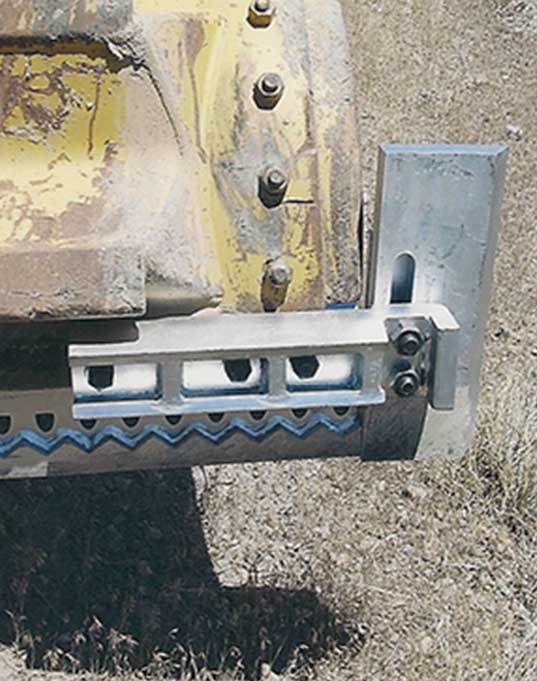 Rear View of Rear-Mounted End Protector
and (MAG/5OO} Rear Support Bar.
Rear-Mounted End Protectors have "Life-Time Warranty"
Against Breakage or Bending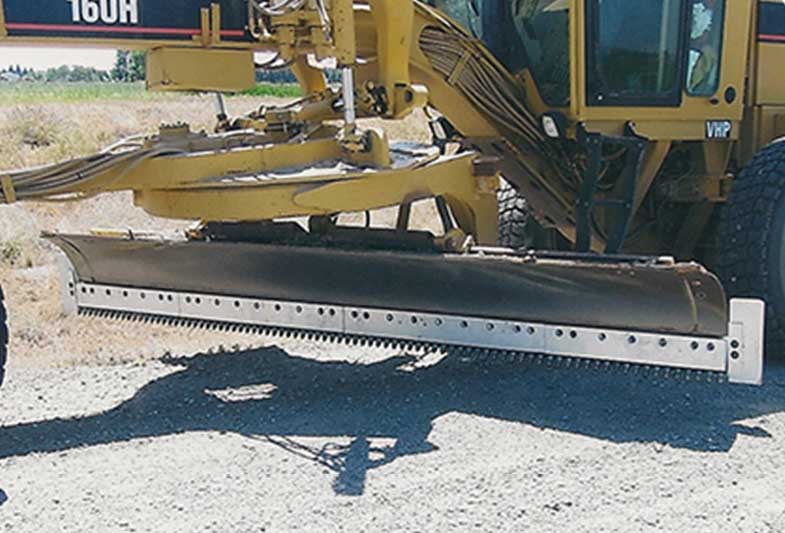 14-ft MHL Scarifier Systems
with (314″} Bolt Holes and
Rear-Mounted End Protectors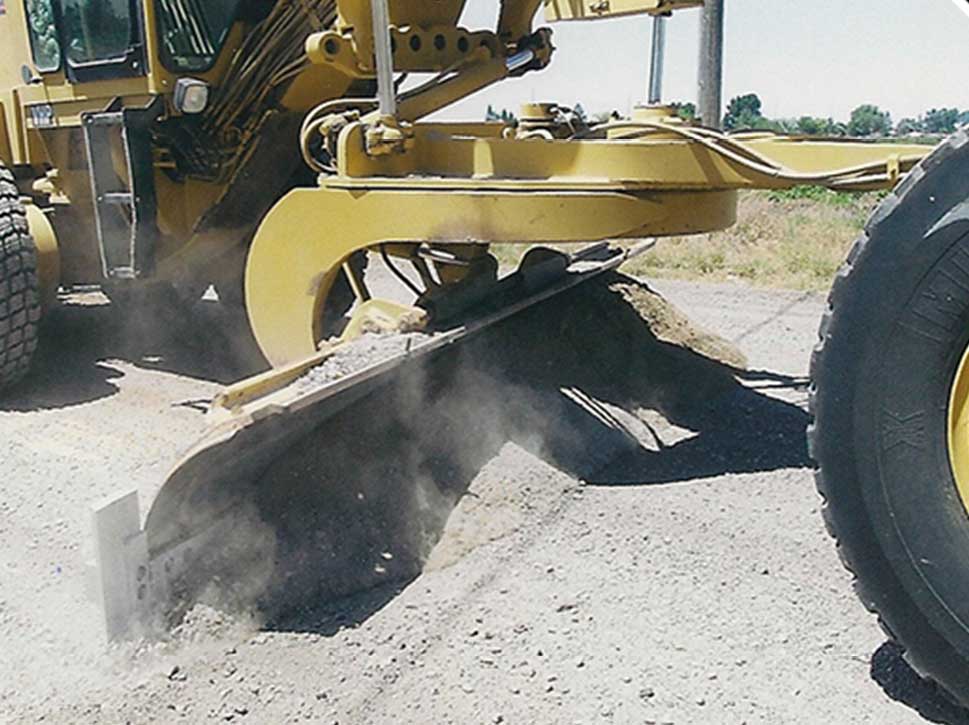 Scarifier Systems Blading Graveled Road that has
been Treated with Mag-Cioride yet has not had
Rain or Water for ( 30} Days.
Washboards and Pot Holes weren't a Problem for the
MHL System as you View the Full-Moldboard of
Bladed Material.
This Road Base, According to the Road Supervisor,
[Jess Miller] is One of his Most Abrasive Roads
in the Minidoka Hightway District; Comprising
Mostly Decomposed-Granite.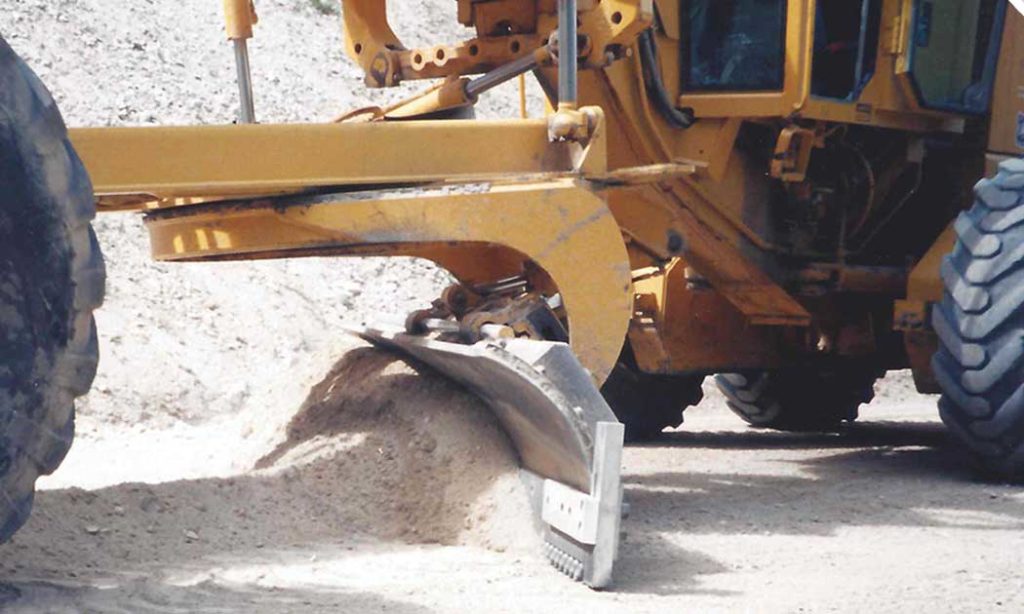 Salmon -Challis National Forest
Driver Side View of Front-Mounted
[Adjustable/Reversible] End Protector.
Angle of End Protector Cutting Edge
Operated@ approx 10-Degree
(Maximum Allowable Degree) to Maintain
System Warranty.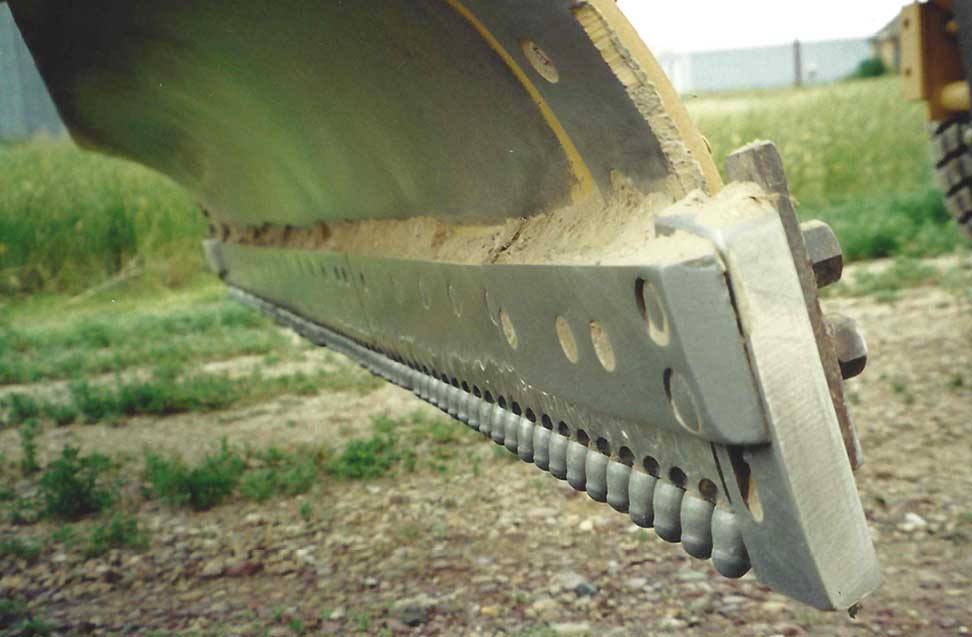 Front-Mounted End Protector
[Adjustable Reversible] with (5O%)
Wear-Life Remaining. [MAG/5OO] x
2″ thick Cutting Edge Was Recently
Reversed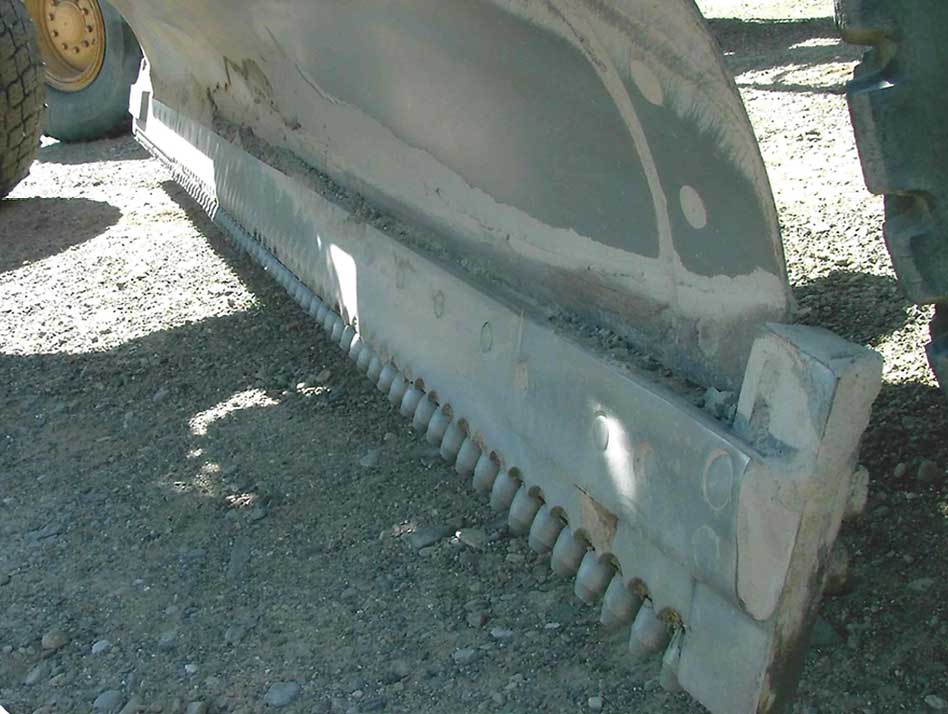 View of New Front-Mounted End
Protector [Adjustable; Reversible J with
(100%) of Wear-Life Remaining on
[MAG/5OO] Cutting Edges. It Should be
Noted- New Carbide Bits When Installed in
System- Their Wear-Life is Approx. (4-1)
Verse One Set of[MAG/5OO]-[Adjustable
Reversible] Cutting Edges.